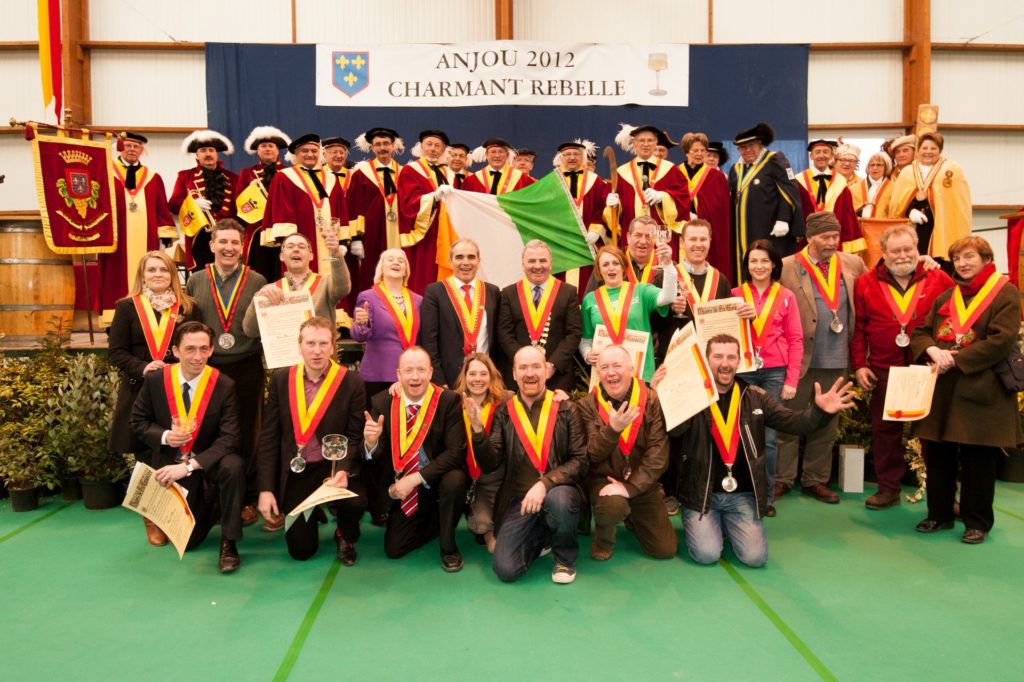 About us
Anjou Wine Festival
Our group GIE Anjou Wine Export was created to facilitate and develop the direct sales activity in the Irish territory.
For more than 10 years, economic, cultural and social relations have developed through annual exchanges which made it possible to discover the wines of Anjou in Ireland.
The brotherhood of Fins Gousiers d'Anjou has visited Galway and Mayo counties several times to discover Anjou wine culture. More than forty inhabitants are now Knights of the brotherhood of Fins Gousiers d'Anjou and proudly wear the famous red and gold necklace given to postulants after a solemn protocol of entry.
The Brotherhood of Fins Gousiers d'Anjou supports this initiative and accompanies promotion operations in Ireland and France in accordance with its statutes and objectives for the promotion of Anjou wines.
In order to meet the expectations of wine lovers living in Ireland, a handful of winemakers met to offer the opportunity to buy bottles of our best produced nectars on the banks of the Loire.
In this way, each amateur client of Anjou's great wines has an expanded range of wine choices presented on the Anjou Wine Festival website and can do his market directly with the member winemakers.
The delivery of the purchases is done on a date indicated by a routing of the bottles bought with the vine growers until the residence of the Irish customer or in an agreed place.